And It Doesn't EVEN Have to Rhyme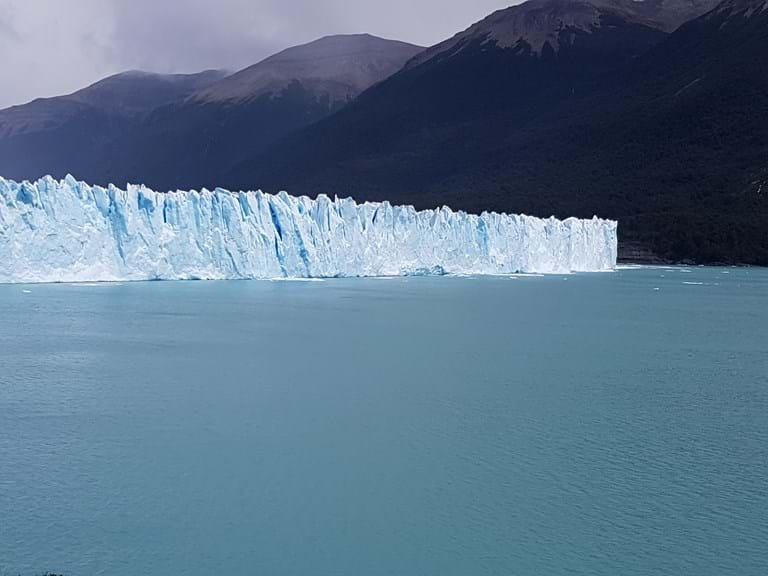 Sometimes managers are surprised to find poetry included in the leadership development programs of mine in which they participate. "Corporate poetry? What would that be like?" Then, after hearing a good 'corporate poem', suddenly the room goes still. The poem has captured the heart of a workplace dilemma or aspiration, and the group will be thrown into a reflective place. I am often asked for a copy to take home.
I think of poetry as a dense, compressed rendering of human thought, experience or emotion. Distilled. Maximum meaning with minimum words. And because leadership is all about the distinctly human aspect of our endeavours, poetry has an important part to play – sometimes as inspiration, sometimes as a unifying force, other times to help build a shared identity.
Naturally, poetry can play a part in the development of leadership too. The right poem at the right time will trigger reflection, sum up the mood of the group, or offer a short, sharp distillation of an important new focus or way of thinking. It can stimulate a passionate discussion about the challenge of 'bringing your heart to work'.
To do its job in the workplace, or in leadership learning, then, poetry may be specifically about organisational life, or it can be about any other theme where its metaphorical power may be relevant. After all, we think and talk most of the time in metaphor … Is your company a 'well-oiled machine' or a 'circus'? Is it a 'madhouse' or a 'sleepy hollow'? Does your boss 'crack the whip', 'lose his wool' or 'roll over for anybody'? When profits are down, are 'the sharks circling'?
Do you have a favourite poem? Why does it resonate so strongly for you? What feelings does it bring out? What are you doing just then that triggers a memory of a line?
The English consultant Richard Olivier has worked extensively with executives to explore leadership dilemmas in depth, drawing on Shakespeare's Henry V. Among many things, Henry has to maintain the morale of an army starving and deep in enemy territory. He also has to decide whether to execute hundreds of enemy prisoners to save his own troops. The play includes the stirring St Crispian's Day speech given by Henry to his troops before the decisive battle at Agincourt against the French. It includes the lines:-
Rather proclaim it, Westmoreland, through my host,
That he which hath no stomach to this fight,
Let him depart; his passport shall be made,
And crowns for convoy put into his purse;
We would not die in that man's company
That fears his fellowship to die with us.
This day is call'd the feast of Crispian.
He that outlives this day, and comes safe home,
Will stand a tip-toe when this day is nam'd,
And rouse him at the name of Crispian.
He that shall live this day, and see old age,
Will yearly on the vigil feast his neighbours,
And say 'To-morrow is Saint Crispian.'
Then will he strip his sleeve and show his scars,
And say 'These wounds I had on Crispian's day.'
Old men forget; yet all shall be forgot,
But he'll remember, with advantages,
What feats he did that day.
Of course, it is a view of leadership from the middle ages, yet today's senior manager does well who confronts what part she might play in lifting their staff's spirits or articulating a point of shared determination … and doing so in 'we' rather than 'you' terms. It rather makes the powerpoint presentation on 'the executive team's strategic vision' look quite sad.
Back in everyday organisational life, a poem can reflect back to those in leadership positions those things which managers perpetuate and which their staffs often hold back from offering an honest commentary on. After hearing hundreds of managers talk about the frustrating rituals of lousy meetings (particularly the weekly 'team meeting'), I tried to capture some of the feel –
Stratcorp '17
Let's get some order here!
Let me first welcome everyone here
(No, sincerely)
And also remind everyone that
The reason why we have an agenda
Is so we can stick to it!
So…
Today is about being strategic
(not operational)
though we will be breaking
the big picture
into
manageable
chunks.
And I'll thank you all for
keeping strictly to our times,
set
after careful consideration
by our Steering Group
But naturally, so that we
can keep the creative juices flowing
Informality is the order of the day.
Oh, and…
Kylie has kindly consented
to keep the appropriate notes.
Many thanks in advance Kylie.
And…
I think it was
Lao Tsu who said
"Less is more"
Or words to that effect.
So…
Without further ado
The Overview ...
A good poem can serve as a forceful focussing device on to what's important to us in our work. And it can capture a critical thread in our work so we can see it, honour it and celebrate it.
David Whyte, author of "The Heart Aroused", was commissioned to write a poem to mark the launch of the Boeing 777. Here is what he wrote:-
Working Together
We shape our self
to fit this world
and by the world
are shaped again.
The visible
and the invisible
working together
in common cause,
to produce
the miraculous.
I am thinking of the way
the intangible air
passed at speed
around a shaped wing
easily
holds our weight.
So may we, in this life
trust
to those elements
we have yet to see
or imagine,
and look for the true
shape of our own self,
by forming it well
to the great
intangibles about us.
It has always seemed to me that it is central to leadership to understand that people are not problems waiting to be solved, but rather are potentials looking for encouragement and support. The following poem (claimed by many people, including 'unknown'), which I choose to believe was written by Gary Jones, 'WordPress engineer and code consultant', could be placed before many managers who have good intentions but a shortfall in people skills:-
When I ask you to listen to me
And you start giving advice
you have not done what I asked
When I ask you to listen to me
and you begin to tell me why I shouldn't feel that way,
you are trampling on my feelings.
When I ask you to listen to me
and you feel you have to do something to solve my problems,
you have failed me, strange as that may seem.
Listen! All I ask is that you listen.
Not talk or do - just hear me.
Advice is cheap: 50 cents will get you both Dorothy Dix and
Dr. Spock in the same newspaper.
And I can DO for myself; I'm not helpless.
Maybe discouraged and faltering, but not helpless.
When you do something for me that I can and need to do
for myself, you contribute to my fear and weakness.
But when you accept as a single fact that I do feel what I feel,
no matter how irrational, then I quit trying to convince
you and can get about the business of understanding
what's behind this irrational feeling.
And when that's clear, the answers are obvious and I don't need advice.
So, please listen and just hear me, and if you want to talk,
wait a minute for your turn; and I'll listen to you.
The present article could be taken as a proposal for the instrumental use of poetry in the exercise of leadership and its development – that it is a leadership 'tool' – another weapon in a leader's armoury – and a teaching method in leadership development. These propositions could be true. But poetry, like story, is much more than that in the leadership domain. Like story, it cannot be omitted from the field because it lies in contrast to rational management. Rather, it is precisely for this reason that both story and poetry are integral to quality leadership and its development. Leadership is entirely about people, relationship, connection and self-understanding. Both story and poetry must be present whenever leadership and its encouragement are in the offing. To do otherwise is analogous to, say, dancing by numbers or making friendships by following a 'to do' list.
Englishman William Ayot, who has written many powerful and deeply felt poems, has drawn on his corporate experience to capture workplace dilemmas, as well as zero in on what leadership is about. The following poem captures a central imperative of leadership, and I have been asked by many groups for a takeaway copy.
The Contract
A word from the led
And in the end we follow them –
not because we are paid,
not because we might see some advantage,
not because of the things they have accomplished,
not even because of the dreams they dream,
but simply because of who they are:
the man, the woman, the leader, the boss,
standing up there when the wave hits the rock,
passing out faith and confidence like life jackets,
knowing the currents, holding the doubts,
imagining the delights and terrors of every landfall;
captain, pirate, and parent by turns,
the bearer of our countless hopes and expectations.
We give them our trust. We give them our effort.
What we ask in return is that they stay true.
Too much of current leadership development is safe, predictable and controlled. It is too much based in questionnaires and measures and lacking in human meaning. It neither models the humanity at the heart of leadership nor its constant uncertainty and tension. It doesn't operate in the 'here-and-now' so as to help managers learn how to do that in their working relationships too.
Leadership and its development require courage. Take a risk, connect your feelings with those of others, engage face-to-face with dissonance and different perspectives, stand for something and test it with those around you. Use human means to do a human job.
David Green
March 2017